Login
Log in if you have an account
Register
Having an account with us will allow you to check out faster in the future, store multiple addresses, view and track your orders in your account, and more.
Create an account
Visions on the Road - Walker Smile
26 Nov 2018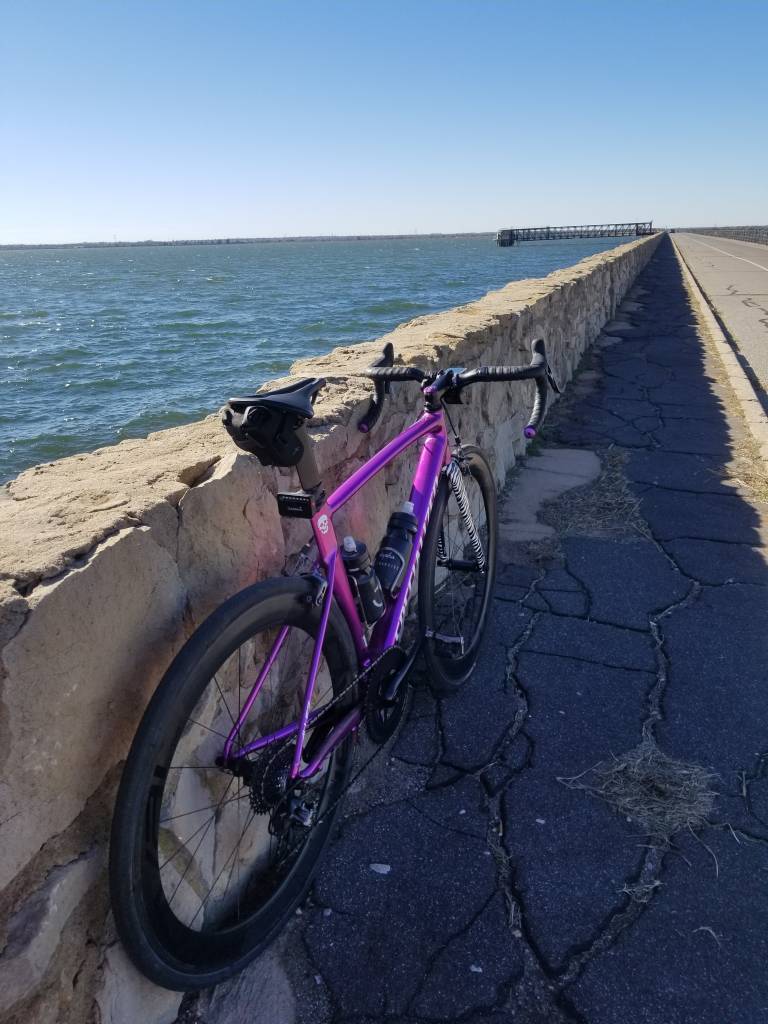 This fall we started a new Saturday Group ride, the Waffle Ride. We roll at 8am, and take a fun tour of Oklahoma City, the River Trail, then straight up Portland to Lake Hefner. It's easy to do rides like this, in a routine, and glaze over all the things we get to see on bikes in our city!
This past weekend's most striking visual came as we headed north on Portland. We've gotten past 16th street, and as we were going through a light we saw someone walking on the road, opposite to traffic. Since there aren't any sidewalks, that's a pretty good way to do it. So, we all called it out, and moved over to help pass safely. It happens a lot, so it's easy to just roll by the other people we get to share the road with.
Recently, I've also wanted to make a better effort at sharing gratitude, happiness, joy, the moment, whatever - with those that we get to share the road or trails with. Ringing a bell, saying "Good Morning", waving, cheering on runners and walkers, finding a way to not just pass people by - finding ways to be on a RIDE and not just TRAINING or WORKING OUT all the time. Making connections.
So, as we approached this walker we all started to cheerily say hello, and good morning. She was an older woman, who needed a walker and tiny steps to make her way down the road. She had on nice clothes, had her hair done, makeup, she looked beautiful on her way to breakfast or friends. As we said hello she smiled, stopped for a second and waved, then carried on.
I've been on plenty of rides where people would have started complaining about a walker on the road, questioned the safety of their choice - while we scoot down the road on carbon fiber bikes in traffic. You could ask, where is her Family? Or you could acknowledge that needing a walker, doesn't mean you can't enjoy a walk.
It was a brief visual on the ride, but it was a share of happiness that stuck with me for the whole ride. That we get to share small, wonderful, little moments when we get out from behind all our conveniences and judgements. That's just one of the wonderful potentials of cycling. We change the script from Cruise Control and Getting the Right Music to drive around. And instead we see, hear, smell, feel our city streets.
And this past Saturday we got a chance to share a small, bright smile filled moment on the road.
As you get out to ride, and get beyond the playlists and intervals, what are you seeing in Oklahoma City?
Leave a comment